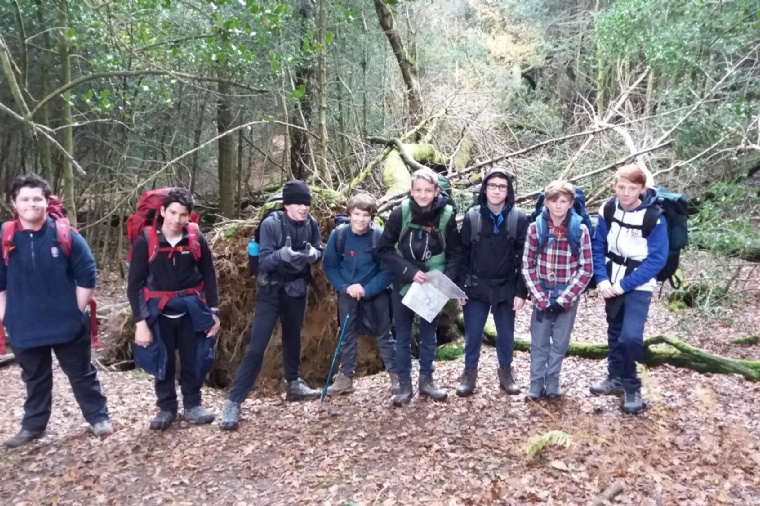 Great practice for the Duke of Edinburgh's Award
On Saturday 18 November, 3 teams of Year 10 students explored the Devil's Punch Bowl, near Hindhead as part of their preparations for their Duke of Edinburgh's Award Bronze Expedition. The aim of the day was to practise their navigation skills and get used to carrying the large packs that will be needed for the qualifying expedition.
The day was chilly and damp, with mist filling the Punch Bowl. There was much needed map and compass practice including taking bearings and relating the map to the ground. All the teams did really well with not too many wrong directions taken! They finished the day in good spirits, despite the long, steep hill just prior to the finish and went home for a welcome hot bath and a cup of tea.