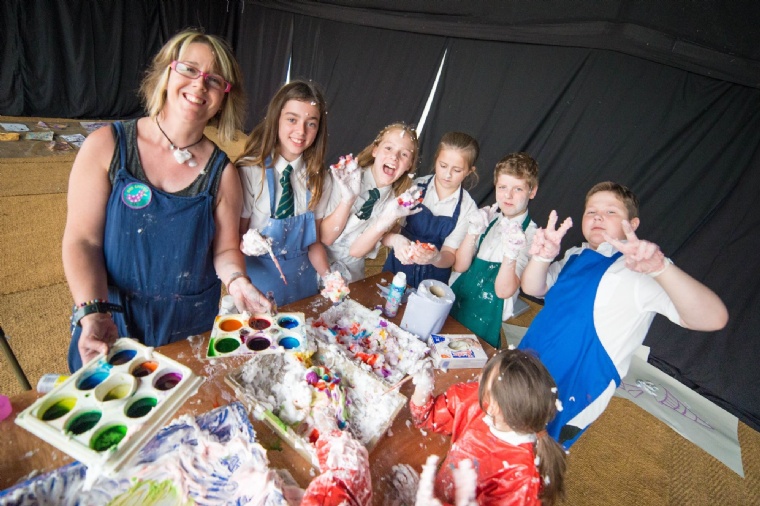 Interaction, collaboration and so much fun!
It was an extremely busy and creative week at Eggar's last week with over 500 children involved in this year's Community Arts Week. Organised and supported by Tom Yendall on behalf of the Mouth and Foot Painting Artists, there was an incredible range of arts activities to try out in and around the huge marquee on the school playing field.
Students came from Treloar College and from special, community, primary and pre schools from all over the County! Participating schools included Hollywater, Bordon, Great Binfields, Basingstoke, Riverside Community, Waterlooville, The Ridgeway, Farnham, Bushy Leaze Nursery and Little Den Pre School.
Eggar's students were ever present , providing helping hands as well as enthusiastic participation!
Tom Yendall was delighted with the way it had gone: "It was another fabulous week of activities. I am delighted to be able to extend this opportunity for many students to come together and experience art together. There was some great interaction between the Eggar's students and the visiting schools"
Kath Hitchens, Head of Art at St Joseph's Specialist School and College, Cranleigh said: "It was a fantastic day. I was particularly excited by the collaboration between the youth of all schools. The key is getting them to work together."
The children from Bushy Leaze Childrens and Families Centre sent a wonderful thank you note afterwards which epitomized the week of interaction and teamwork.