Caz Newton (1976)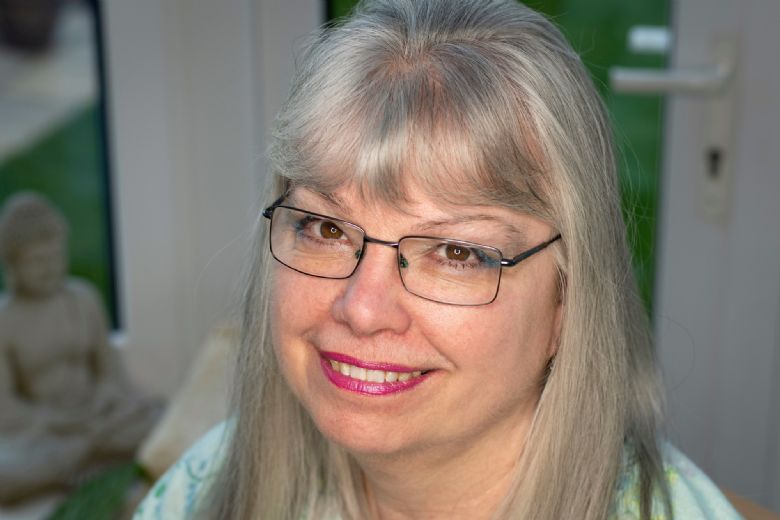 What have you done since leaving Eggar's?
Full and varied life......several jobs around accounts before having two children, ran my own small toy making business for a while, went back to college to do an HNC in Computing, started a late career at 40 with National Grid and took early retirement after 16 years having reached Senior Planning Officer. Now following my passion for anything fabric by doing a City and Guilds Creative Textiles course.
Favourite subject
Maths
Fond memory?
Being taught to drive by Tom Harvey in the after school motor club.....we had an old Ford Prefect that had been used as a chicken house that took some work to get it clean again but was great fun and helped me pass my driving test first time!
One piece of advice to give to a current student?
Don't leave it too late to study...going back to college and trying to pass an HNC at 46 was so hard and the lack of further education beyond O levels held me back going for jobs.
Graham Wilson (1978)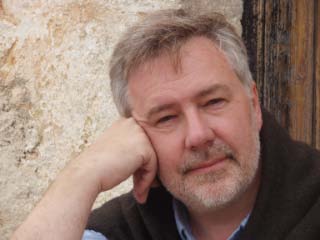 What have you done since leaving Eggar's?
I went to Bristol University, which built on my time at Eggar's. Together they both instilled in me a fascination for learning new things, and that is what I've tried to do ever since. Once you have some basics, and have been taught to learn, you can do so mainly on your own - it's all about your attitude.
Favourite subject
I suppose it was biology, but the things that had the biggest impact on me were the ones that weren't 'subjects' but were extra-curricular activities, like sports, drama, and going to optional events.
Fond memory?
So many, but scrabbling on the floor of the biology lab trying to catch some escaped mice would be high up. Even though it is many years ago, I'm still in touch with a lot of the people in my year even though we live all over the world - Facebook is great for that.
One piece of advice to give to a current student?
The world revolves around people and relationships. No matter what you learn and where you decide to work, every significant opportunity and step along the way will depend on you knowing people and them liking you. You don't have to be an extrovert, but you do need to get out there, meet people, and talk to them. Be confident with people and you will find opportunities that you never dreamt could open up for you will do so.
Paul Wikeley (1974)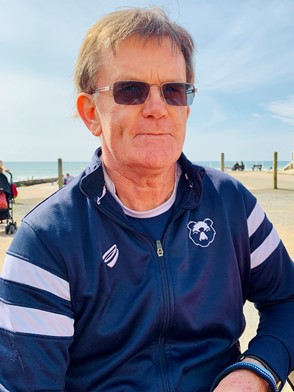 What have you done since leaving Eggar's?
After being Head Boy in 1973/74 I went to St John's College ,York and trained as a P E teacher with English and RE. Mr Beale was my inspiration and a fabulous teacher and human being! Respect! Great fun for four years! I then taught for 35 years in Wiltshire whilst playing lots of Rugby union, football, cricket hockey etc. Once again great fun and most enjoyable.A lovely county to live in and I now live in wonderful Chippenham however I do sponsor Alresford FC having lived there and played football for the town in the early 70s.

Favourite subjects
All of them! I loved everyone but PE was special with Mr Wilson and then Mr Beale!

Fond memory
Every day was special! My classmates and teaching staff and all other staff were so professional and wonderful! As you can probably tell,I enjoyed Eggar's GS so much. I was lucky to attend such a great educational establishment! Sorry if it sounds over the top but it was brilliant!

Once piece of advice to a current student?
Simply do your best in every opportunity given to you and ask for more!
@eggars

We hope everyone has a happy, active Easter. Looking forward to summer activities on our return https://t.co/UM4kOigExA 6:57 AM - 01 Apr 2023

@eggars

Wishing everyone a relaxing Easter break and please read our latest newsletter. https://t.co/M6P02Ly3ch https://t.co/4EwzE5sGDt 1:02 PM - 31 Mar 2023

@eggars

End of term and our Refectory have Hot Cross Buns on offer for the students and staff. The team do an amazing job keeping everyone fed and happy at school. #easter #endofterm #WeAreEggars https://t.co/mv568iwwdw 9:25 AM - 31 Mar 2023
Follow Us