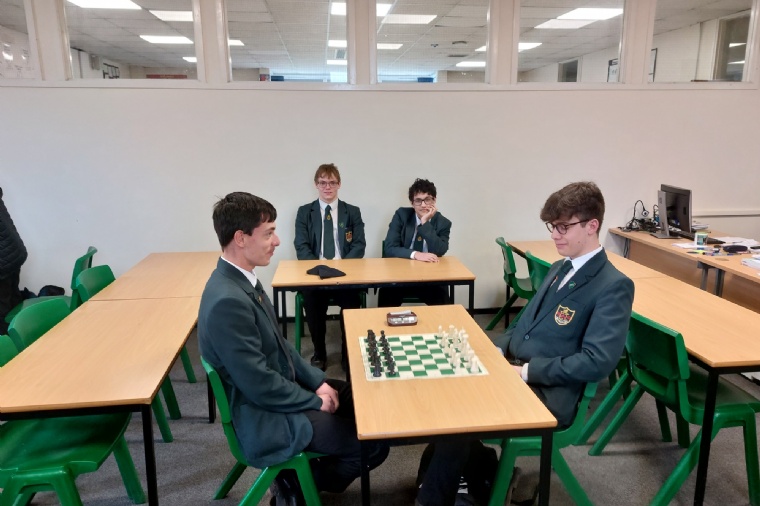 Our all years' chess tournament was captured by Jude in Year 11
Last month our students took part in a chess tournament to decide this year's champion.
Jude in Year 11 won overall, leaving Daniel in Year 10 the runner-up. The game was closely fought and, after winning through the qualifying rounds, the two finalists went head-to-head.
Mr Parkes said 'The tournament was very tense to watch and all the students involved showed real skill and knowledge. Eventually Jude's strategy won through, and he held his game to win the title. Chess is fantastic for increasing students' problem-solving skills and the boys certainly demonstrated this.'
The latest clubs and enrichment opportunities are available in our weekly dates and via the Eggar's Monthly offerings.