We are continually developing enrichment opportunities and initiatives for students at Eggar's to excel beyond the national curriculum.
OPERATION BLETCHLEY:
YOUR VIRTUAL CODE-BREAKING CHALLENGE
Choose from one of three missions by clicking on the link to find out more
tinyurl.com/2rjr8xax
https://www.8billionideas.com/
8 billion ideas give students the skills and belief to change the world. To find out more about what they can offer you please click on the link above.
Bikeability
Bikeability is 'cycling proficiency' for the 21st century, designed to give the next generation the skills and confidence to ride their bikes on today's roads. The initiative follows on from the Level 1 & 2 that is generally delivered in primary schools. Bikeability week in 2022 will be confirmed in due course.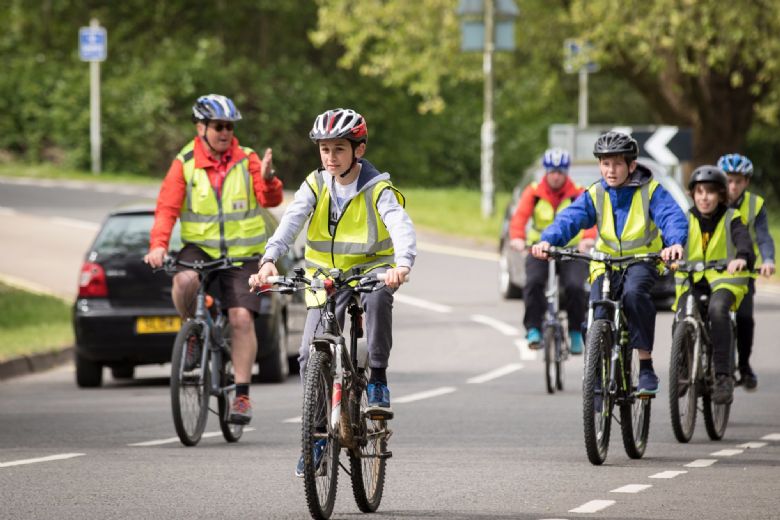 National Citizen Service (NCS)
National Citizen Service (NCS) is a flagship government initiative that has the support of schools, colleges and local businesses around the country. It offers a unique opportunity for students aged 16 & 17 to come together with others that life would ordinarily have them pass by. Over several weeks it provides them with an amazing springboard for the future by developing new skills, confidence and a broader set of horizons. Participants do different and exciting activities, meet new people, learn lessons that can't be learned in a classroom and put their energy and enthusiasm into projects that matter to them.
WORLD RESTART A HEART DAY
World Restart a Heart Day is a day aimed at teaching secondary school children CPR and delivered by South Central Ambulance Service NHS Foundation Trust. They have teamed up with the Resuscitation Council UK and The British Heart Foundation to provided hands-on CPR training to our students, and will commence again here at Eggar's post Covid-19. During the last Restart a Heart Day, more than 5,000 youngsters were taught cardiopulmonary resuscitation (CPR) across the South Central Ambulance Service operating area.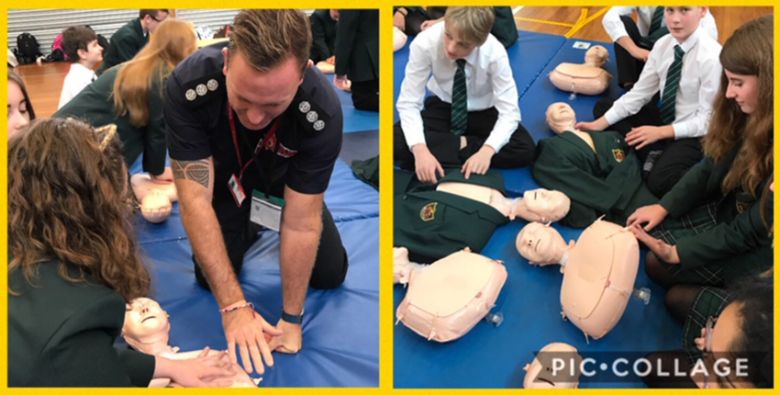 Currently, in the UK, less than one (8.6%) in ten people survive a cardiac arrest. If we achieved the same survival rates of countries like Norway (25%), where CPR is taught in schools, an additional 100 lives could be saved each week - the equivalent of approximately 5,000 every year.
@eggars

At this month's Lecture Club, there was some thoughtful debate on the difficult topic of eating disorders. Emmerdale actress Gemma Oaten gave a heartfelt account of her own personal experience. https://t.co/swU1qbDbPh #WeAreEggars https://t.co/aX0UzdRXf0 2:36 PM - 19 Jan 2022

@eggars

We had a lovely day with a delightful group of Year 5 students from Chawton Primary School yesterday. Here they are with some Block Bots they designed and made in Design & Technology! https://t.co/yHY3VsuT8x 6:41 PM - 18 Jan 2022

@eggars

LAUNCHING TODAY! Create and film a 2 minute song, dance or monologue (or combination) from a musical or a play with music. Individual entries only this year. Deadline: January 31. #DramaticViewing #WeAreEggars https://t.co/Zh2wuc9KW8 8:23 PM - 17 Jan 2022
Follow Us