VFX VIRTUAL ROADSHOWS
The UK VFX industry is looking for new talent. Are you aged between 12-21 years old? Do you currently attend school, college or university? If you answered yes to both questions, then you've come to the right place. We are running two exciting new Virtual Roadshows to help you get your foot in the creative industries.
To book a place click here: https://www.pearsoncollegelondon.ac.uk/escape-studios/visit-us/events/vfx-virtual-roadshows.html?utm_source=careermap&utm_medium=email&utm_campaign=vfx_virtual_roadshow&utm_content=170122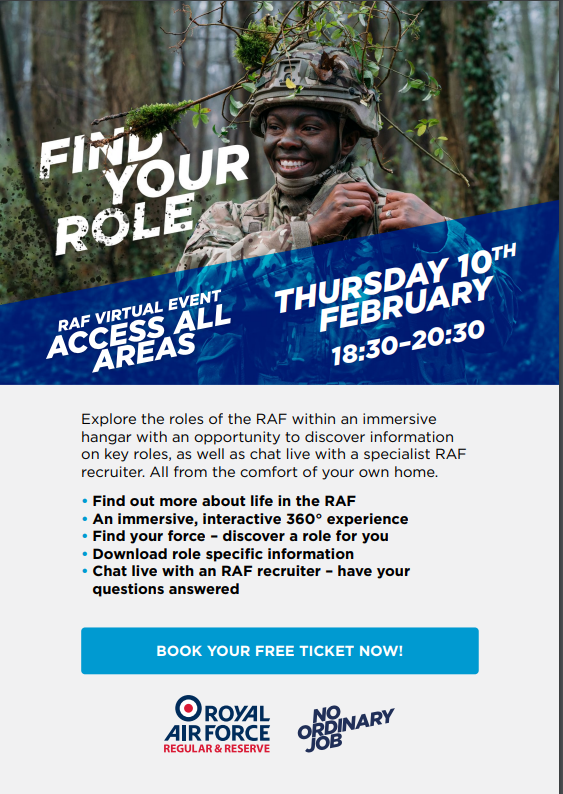 Active learning experiences to propel STEM related study and careers
EDT and Industrial Cadets would like to share with you some information about the opportunities available to your students as applications for various virtual and residential courses open. Please share the information below with the relevant year groups and their parents/guardians. If you or your students have any questions, please feel free to contact our student support team studentrecruitment@etrust.org.uk https://www.etrust.org.uk/routes-into-stem-read-more
These courses offer a great insight into the different paths available as students take their next steps exploring the world of STEM. From experiencing the university life and meeting role models and industry experts to working on exciting hands-on projects and participating in STEM industry workshops - the knowledge and exposure gained will help them make decisions about their future.
For Y11 and Y12/ S5 and S6 students
Insight into University (Virtual) course is like no other! Whether students are interested in life sciences, chemistry, tech, engineering, physics, computer science, sustainability, aerospace, built environment or maths, it covers it all. With the mix of live sessions, hands-on practical STEM activities and projects set by leading UK universities and global STEM companies, students will have a unique opportunity to access all the amazing content in one place, pick-and-choose subjects what interests them and do as many as they wish at their own pace over the summer 2022.
In preparation for Higher Education, please share the flyer with your students/parents/guardians. For more info and the application form follow this link: https://www.etrust.org.uk/insight-into-university
Your students can apply now for our next course starting in February half term follow this link: https://dd233f6a-c442-4437-a8e1-9e42987b6020.filesusr.com/ugd/4517c8_4d2b18334f41424eac067bd046cdbd6f.pdf
and share with your students and their parents/guardians: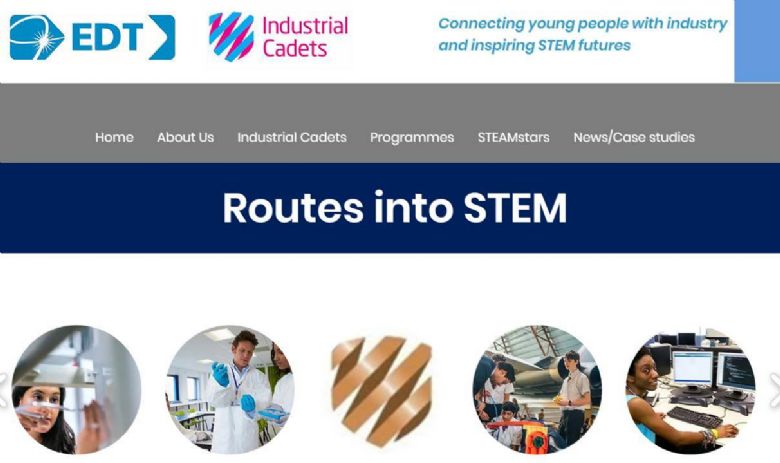 Welcome to UKROC
ADS is the proud organiser of the UK Youth Rocketry Challenge (UKROC) and has been running the event annually since 2006.
The challenge is aimed at students aged 11 – 18 from any secondary schools, colleges, educational facilities or youth groups to design, build and launch a model rocket with a fragile payload. The entry deadline is 25 February 2022, so click on the link and get started. https://www.ukroc.com/about/
For IMMERSIVE SUMMER CAREER EXPERIENCES for ages 12 to 18 please click on the link below for further information:
https://mailchi.mp/ca990bc29781/summer-career-experiences-in-london-1000163?e=588b0485a2
INVEST-IN PARENTS EVENTS: SUCCESS BEYOND SCHOOL
InvestIN's parent event series is designed to give parents the essential tools they'll need to support their child on their career journey. Events are run by leading experts and are free to attend.
https://investin.org/pages/parent-events?mc_cid=74e4e2ff89&mc_eid=588b0485a2
YEARS 7 - 11: YOUNG VOLUNTEERS DEVELOPMENT PROJECT - COMMUNITY FIRST
Volunteers can make a fundamental different to a young person's future prospects. Adding volunteering to your CV from a young age has been shown to improve future prospects, not only with applications for college or university but also for future careers. For further information and opportunities please click on the following links:
https://www.volunteerfirst.co.uk/
https://www.cfirst.org.uk/
RADIO ONE CAREER WEBINARS
Journalism: https://www.youtube.com/watch?v=GetY1ek_zc8
Gaming: https://www.youtube.com/watch?v=1gX3Ym5Kfsg
Music Business: https://www.youtube.com/watch?v=gffluUA2gBE
YEAR 10 SUMMER MEDICAL WORK EXPERIENCE OPPORTUNITY
Virtual hospital work experience course for aged 15+. Click on and paste the link for more information: https://tinyurl.com/5r7hy59e
THE OLD VIC: Online Work Experience
Next February half term, we're offering a group of 16–18 year olds the chance to participate in a free one-week, online work experience programme. The course is open to students across the UK and will run from 14–18 Feb 2022, 10am–4.30pm each day. All sessions will be delivered over Zoom.
Over the course of one week, the group will:
Discover how a producing theatre operates
Meet industry professionals and find out more about careers in the arts
Develop key employability skills – teamwork, communication, problem solving and public speaking
They will take on a series of challenges set by different departments such as producing, marketing and education & community. Through each workshop, the group will gain an insight into how a busy producing theatre operates. At the end of the week, the group will work together as a team to curate, plan and run an online event.
We would be grateful if you could pass this information onto your students. If you have any questions about the programme or the application process, please email work.experience@oldvictheatre.com. For full eligibility criteria and information about how to apply, please visit our website.
@eggars

At this month's Lecture Club, there was some thoughtful debate on the difficult topic of eating disorders. Emmerdale actress Gemma Oaten gave a heartfelt account of her own personal experience. https://t.co/swU1qbDbPh #WeAreEggars https://t.co/aX0UzdRXf0 2:36 PM - 19 Jan 2022

@eggars

We had a lovely day with a delightful group of Year 5 students from Chawton Primary School yesterday. Here they are with some Block Bots they designed and made in Design & Technology! https://t.co/yHY3VsuT8x 6:41 PM - 18 Jan 2022

@eggars

LAUNCHING TODAY! Create and film a 2 minute song, dance or monologue (or combination) from a musical or a play with music. Individual entries only this year. Deadline: January 31. #DramaticViewing #WeAreEggars https://t.co/Zh2wuc9KW8 8:23 PM - 17 Jan 2022
Follow Us