Welcome to the Science Department: Curriculum Information 2018 - 2019

Julian Dance
Curriculum Leader
The Team:

Alex Moon Assistant Curriculum Leader
Timothy Roach Lead Science Practitioner
Anthony Carter Classroom Teacher
Rebecca Higgs Classroom Teacher
Mark Cumner Classroom Teacher
Paula Balch Classroom Teacher
Tom Cartwright Classroom Teacher
Alice Carter Classroom Teacher
Louise Horwood Senior Technician
Fleur Riall Technician
Introduction to the Department:
In the Science Department we aim to help all students build up their knowledge and skills in Chemistry, Physics and Biology. Science allows students to begin to make well informed choices about the environment and society they live in, and begin to understand how all the components of the Universe are interrelated. We endeavour to help make the transition from primary to secondary school as smooth as possible. Learning in Years 7 & 8 builds upon the foundations of Science put in place during primary school and begins to add more detail and complexity. We work with students to support them in their thinking about Science and how to plan, design and implement scientific investigations to answer key questions.
The BIG IDEA 5 Year Curriculum:
Science is taught on the basis that most ideas about the Universe, and the interactions within it can be explained by relatively few Big Ideas about Science. For the 5 years that students are with us, our science Curriculum hinges on 10 key ideas that develop in complexity and demand as they progress through the School. The new GCSE's in Science require students to have a strong and extensive knowledge of Science so that they can apply what they know in new contexts and undertake effective analysis of data and information. Recalling knowledge accounts for 40% of the marks at GCSE, whilst application and analysis accounts for the remaining 60%. We believe that teaching a 5 Year curriculum that flows consistently and helps students develop understanding will equip them with the knowledge and skills to flourish at GCSE.
Key Stage 3 Information:
In Key Stage 3 we are constantly developing our curriculum to make it dynamic and relevant to the students we teach. By blending together assessment of what our students know, and how they investigate phenomena, we produce life-long learners who have an interest in the natural world and the ability to explore it further.
Course structure through Key Stage 3
Year 7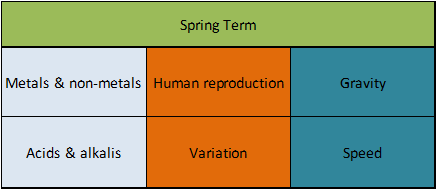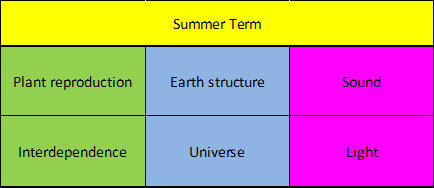 Year 8


Key Stage 4 Information:
In key stage 4, students enter one of two pathways based on their potential and their endeavour throughout key stage 3. Decisions about which pathway students will follow do not have to be made at the beginning of Year 9, when we commence GCSE. All students are taught the fundamental content during Year 9 and will be taught to a high level of demand, to provide the solid foundations for the GCSE qualifications. We look to identify those students who have the potential and desire to follow the GCSE Separate Science course during Year 9 and work towards having the students in the Separate Science groups by the beginning of Year 10. Students need to recognise that to achieve the higher grades in Separate Science (7 to 9) they will need to develop their skills of independent learning and be able to reflect, review and revise the course outside of the classroom.
We use the Doddle (www.doddlelearn.co.uk) platform extensively to help us deliver engaging and relevant content for all our lessons to all ability levels. The interactive nature of the platform allows students to access the lesson content that they are being taught and the revision and review resources that are essential to making good progress in Science. We encourage all students to access the platform regularly to augment their learning, and will set homework tasks that use the platform. Where IT access at home is a problem, students can attend Homework Club at school and complete tasks here.
For homework, we set regular practice tests on Educake (www.educake.co.uk) that we expect all students to attempt. The tests are designed and set by the teacher and can test content that students are currently working on, or can allow students to develop their retrieval skills by testing on a previous topic. We also use the platform diagnostically to ascertain prior understanding before setting out on a new topic. The platform provides teachers with very detailed information about how students are progressing and allows us to adapt and focus our teaching on the areas where they require the most support.
Finally, we also recommend that students get into the habit of using BBC Bitesize (https://www.bbc.com/education/levels/z98jmp3) to review and revise Science. The resources provided are excellent and allow students to test themselves and identify what they need to revise and focus on. Teachers will frequent refer pupils to Bitesize in order to deepen their learning and we can link from Educake to specific BBC Bitesize topics.
Course structure through Key Stage 4
Year 9

Year 10

Year 11

Examination Board used
We follow the AQA exam board for Separate Science and Combined Science.
Qualification to be obtained
Biology, Chemistry, Physics or Combined Science Award
Other Information:
Students will be provided with the opportunity to purchase a suitable GCSE revision guide and workbook to help guide and focus their work outside of school to augment in-class learning.
BIG BANG – A yearly event run for year 10 students, where a whole day is spent at workshops and displays run by STEM based companies.
TEENTECH – a STEM project run locally in Basingstoke, where 10 students from year 9 get a chance to experience presentations and work on challenges as groups.
STEM Club – A weekly club that allows the students a chance to explore Science and develop their own curiosity for the subject. As part of this club we offer the chance to obtain the CREST awards.
Greenpower Car (as part of Eggar's Experience - we have a Greenpower car that we are looking to rebuild and investigate the feasibility of entering into the National Championships during 2018 and 2019.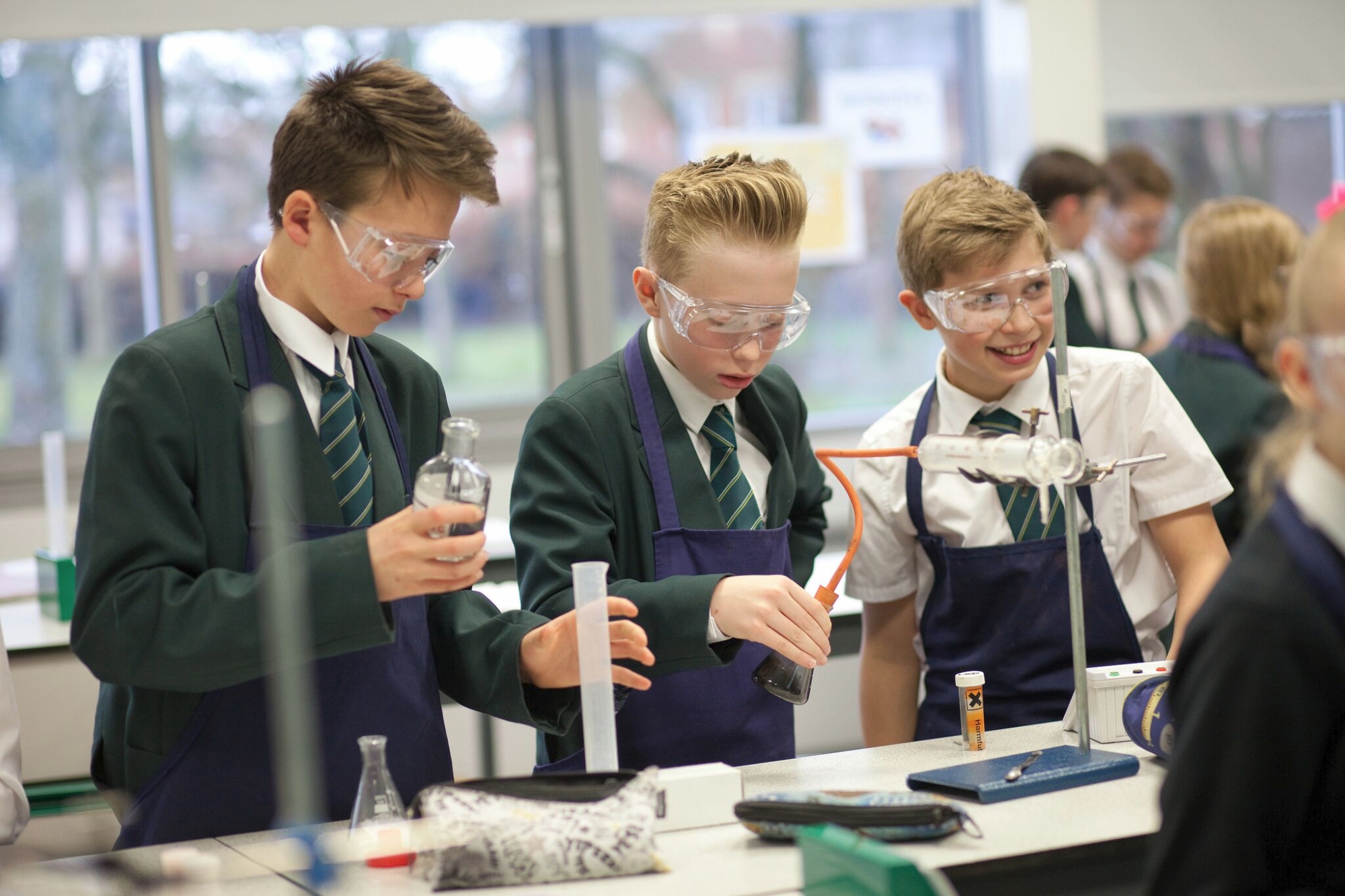 @eggars

Congratulations Class of 2019! Full GCSE results press release can be found on our website, under the latest news section. https://t.co/VwCTcyWXhu 12:47 PM - 22 Aug 2019

@eggars

GCSE results for class of 2019 can be collected on Thursday 22nd August from 10:30 am. #gcseresultsday2019 10:35 PM - 21 Aug 2019

@eggars

Skirt update. Unfortunately there is a delay from our supplier and currently we do not know when the skirts will be ready for collection. Please check the website for an update. We apologise for the delay and inconvenience. 4:21 PM - 14 Aug 2019
Follow Us