Welcome to the Computing/ICT Department: Curriculum information 2017-2018

Mr Chris Legg
Head of Computing/ICT
The Team:
Mrs Helen Atkin Classroom Teacher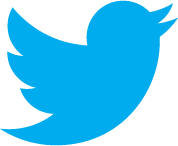 @EggarsComputing
---
Introduction to the Department
In the Computing and ICT Department we aim to help students build up their confidence in computational thinking, problem solving, programming and in working with range of technology. We endeavour to help make the transition from primary to secondary school as smooth as possible. Our KS3 curriculum has three main themes; Computer Science, Digital literacy and IT. Students learn about hardware and processing, building algorithms, programming, data representation, online safety and using a variety of online/local tools. In KS4 students can opt to study Computer Science GCSE, whilst year 9 and 11 students also complete a Core ICT qualification designed to prepare learners for the use of technology in the workplace.
Key Stage 3 Information
In Key Stage 3 we are constantly developing our curriculum to make it dynamic and relevant to the students we teach. The curriculum supports learners in developing their computational thinking, problem solving and programming skills. Students learn about abstraction, decomposition, sequencing and core programming constructs. Students use a range of hardware and software, creating programs and learning how computers work. The curriculum also covers topics such as online safety, networking, web development and the presentation of information.
KS3 Overview
Year

Term 1 (Autumn)

Term 2 (Spring)

Term 3 (Summer)

7

Logins and PC Admin
Baseline Assessment
Hardware and Processing
Programming Constructs
Esafety 1

Esafety 2
Programming constructs
Mid-year assessment
Turtle programming
Inside a computer
Pixel Art (Data representation)

Project Style Hw
esafety 3 & 4
The Internet
Algorithms
Kodu Game Lab
End of year 7 assessment

8

Networking
Project Style HW
Esafety 5
Website development

Python Programming
Mid-year assessment
Coding rotation

Esafety 6
Databases
Algorithms
QR Code project
End of KS3 Assessment
NOTE: The above is a general outline of the KS3 Computing Curriculum, subject to change.
Key Stage 4 Information
Option GCSE Computing/Computer Science:
In GCSE Computer Science, students work towards completing 3 units of work. Unit 1 (examined 40%) looks into computer system architecture, memory, storage, networking, system security, software and computer ethics. Unit 2 (examined 40%) is focussed on developing students computational thinking, algorithm development and programming skills. Students learn a range of programming techniques such as; iteration, selection, sequencing, working with data and file management etc. Unit 3 (high control assessment 20%) consists of an extended programming project, where students apply their programming and problem solving skills to produce a computer system.
Option GCSE Computer Science Overview:
Year

Term 1 (Autumn)

Term 2 (Spring)

Term 3 (Summer)

9

Programming foundation skill
Assessment – Programming skills mid-topic assessment

Programming foundation skills
Computer Architecture
Assessment – Programming skills summative assessment

Computer Systems
Programming challenges
Assessment – Computer Systems (Unit 1) test

10

Algorithm development
Codio – programming
Advanced programming
Assessment – programming project

Programming challenges
Computational thinking
Algorithms
Programming theory
Assessment – Unit 2 test

Mock preparation
NEA preparation
Assessment – Y10 Mock exam (Unit 1 & 2)

11

Non-Examined Assessment
NOTE – This assessment is completed in exam conditions over 24 lessons. The assessment accounts towards 20% of the final course grade

Computational thinking
Algorithms
Programming theory
Assessment – Y11 Mock

Revision for unit 1 and 2
Year 11 Exams
Exam board and qualification obtained
OCR GCSE Computer Science
Useful Link: http://www.ocr.org.uk/qualifications/gcse-computer-science-j276-from-2016/
Core ICT course content (Y9 and Y11 Only)
Core ICT prepares students for ICT use in and out of the work place. In a continually developing technological environment, ICT competence is essential, ensuring that students are fully equipped to utilise ICT in a safe, efficient and effective manner.
Core ICT Overview
Year

Term 1 (Autumn)

Term 2 (Spring)

Term 3 (Summer)

9

Graphic Design
Interactive presentations
Esafety 1
Assessment – Graphic design project

Interactive presentations
Website development
Esafety 2
Assessment – Interactive presentation project

Website development
Combining technology
Esafety 3
Assessment – Website development project

11

R006 – Creating digital images
R006 Submission (WB 18th December)

R001 Preparations
Assessment – Y11 Mock

R001 Preparation
Year 11 Exams
Qualification to be obtained
Year 11: OCR Level 2 Cambridge National Certificate in ICT (Equivalent to one GCSE)
Year 9: TBC
Other information
Code Club – During Eggar's experience club nights. Programming fun for everyone!
Digital Leaders – A student led group which aims to develop the use of technology across the school. Students must apply, interview and be selected to join this group. Members of the digital leaders are highly regarded across the school; tasked with supporting and leading digital innovation in a variety of ways.