Welcome to the English Department: Curriculum 2017 - 2018

Mrs K Shawyer
English Curriculum Leader
The Team:
Mrs A Sims (Assistant English Curriculum Leader)
Mrs N Evans
Miss S Khan
Mrs R Lynch
Mr A Varndell
Mrs R Woolston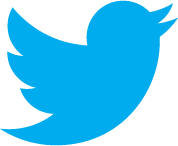 @EggarsEnglish
---
Introduction to the Department:
In the English Department we aim to help all students build their confidence in speaking and listening, reading and writing, whilst developing their independent and creative thinking skills. We firstly endeavour to help make the transition from primary to secondary school as smooth as possible and to generate enthusiasm and self-confidence in all students. Throughout both Key Stages, students study a wide variety of novels, plays, poetry and non-fiction texts. Learning will be a continuous process, building on knowledge gained during Key Stage 2.
Key Stage 3 Information:
During key stage 3 students will work with a variety of texts and will develop skills in note taking, diary writing, letter writing, report writing, pamphlets, leaflets, review writing, advertisements, newspaper articles and critical responses to poems, stories and play scripts. Approximately each half term, students will complete one formal assessment with a focus on reading, writing or speaking and listening; during the course of each year there will also be regular spelling and grammar assessments.
KS3 Overview
Year

Term 1 (Autumn)

Term 2 (Spring)

Term 3 (Summer)

7

Creative writing task
End of September assessment
Early English Literature Chaucer – writing task in December

Shakespeare's Comedies writing assessment -
February
Year 7 Reading Paper during exam week in March

Gothic writing
May
Class novel and 'Tomb of the Last Pharaoh' writing assessment.
Class set deadlines

8

Creative writing task using visual stimulus
End of September assessment
War poetry
Reading assessment – mid November

Class novel
Year 8 Exam week
AQA paper assessing reading and writing – February

Class novel
Reading assessment in May
1800 Literature module – July ongoing class assessments
NOTE: The above is a general outline and is subject to change.
Key Stage 4 Information:
Key stage 4 begins at the start of year 9 and all students are entered for both English Language and English Literature at the end of Year 11.
The main study of materials is completed by the end of Year 10, leaving Year 11 for revision.
Year
Term 1 (Autumn)
Term 2 (Spring)
Term 3 (Summer)

Year 9

Novel openings – Paper 1: Explorations in Creative Reading

Reading assessment mid October

GCSE Pre 1900 novel assessment based on extract and applied to the whole text.

Reading assessment January

Shakespeare assessment

Reading assessment April

Begin Pre1900 novel 'The Strange Case of Dr Jeykll & Mr Hyde'

Begin studying Shakespeare, 'Macbeth'

Language Paper 2 – reading

Reading assessment June

Year 10

Begin studying poetry anthology & developing skills for unseen poetry

Paper 2: Writers' Viewpoints and Perspectives

Reading and writing assessment - March

Continue studying 'An Inspector Calls'

Poetry
Reading assessment - November

Begin studying 'An Inspector Calls'

Paper 2 'Modern texts and poetry'
Literature assessment June

Year 11

Revision
19 September Paper 2 Literature
17 October Paper 1 writing task
28 November Paper 1 mock
December Speaking & Listening

January Paper 2 Language mock
20 February – Pre1900 Lit
20 March Shakespeare
17 April One part of paper 2 Lit

Final exams
Examination Board used:
We follow the AQA exam board 8700 English Language and 8702 English Literature
Qualification to be obtained:
GCSE English Language and GCSE English Literature