Welcome to the Computing Department: Curriculum information 2018 - 2019

Mr Chris Legg
Head of Computing
The Team:
Mrs Helen Atkin Classroom Teacher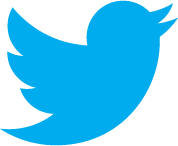 @EggarsComputing
---
Introduction to the Department
Welcome to the Computing Department Curriculum information page. In Computing, we aim to help students build up their confidence in computational thinking, problem solving, programming and in working with a range of technology. Our KS3 curriculum has three main themes; Computer Science, Digital literacy and IT. Students learn about hardware and processing, building algorithms, programming, data representation, online safety and using a variety of online/local tools. In KS4 students can opt to study Computer Science GCSE. More information on KS3 and 4 is available below.
Key Stage 3 Information
In Key Stage 3 we are constantly developing our curriculum to make it interesting and relevant to the students we teach. The curriculum supports learners in developing their computational thinking, problem solving and programming skills. Students learn about abstraction, decomposition, sequencing and core programming constructs. Students use a range of hardware and software, creating programs and learning how computers work. The curriculum also covers topics such as online safety, networking, web development and the presentation of information.
KS3 Overview
Year

Term 1 (Autumn)

Term 2 (Spring)

Term 3 (Summer)

7

Logging into systems
Computer systems research project
eSafety 1
Programming constructs

Assessment
Progress exam 1
Game design assessment

eSafety 2
Turtle programming
Inside a Computing
Pixel Art


Assessment
Progress exam 2
Turtle, Inside a Computer and Pixel Art assessment

Microbit project
eSafety 3
Flowol
Kodu Game Lab
Code.org

Assessment
Progress exam 3Microbit, Flowol, Kodu and code.org assessment

8

Logging into system recap
Python programmingeSafety 4
Networking
Web development

Assessment
Python coding assessment
Project style homework
Networking and web dev assessment

Data and Logic
Code.org part 2


Assessment
Progress exam 4
Code.org certificate

Databases
Microbit project
QR Codes

Assessment
Progress exam 5
Databases, Microbit and QR Code assessment
NOTE: The above is a general outline of the KS3 Computing Curriculum, subject to change. KS3 assessed criteria can be found at the bottom of this page.
Key Stage 4 Information
Option GCSE Computer Science:In GCSE Computer Science, students work towards completing 3 units of work. Unit 1 (examined 50%) looks into computer system architecture, memory, storage, networking, system security, software and computer ethics. Unit 2 (examined 50%) is focused on developing students computational thinking, algorithm development and programming skills. Students learn a range of programming techniques such as; iteration, selection, sequencing, working with data and file management etc. Unit 3 (non-examined assessment) consists of an extended programming project, where students apply their programming and problem solving skills to produce a computer system.
Option GCSE Computer Science Overview:
Year

Term 1 (Autumn)

Term 2 (Spring)

Term 3 (Summer)

9

Intro to python programming:
Computational thinking
Variables, iteration, selection
Operators and logic
Data structures
File handing

Unit 1:
Computer architecture
Memory
Storage
Networking

Unit 1 continued:
Computer security
System software
Computer Ethics
Microbit project
Lego Mindstorms programming

10

Unit 2:
Algorithms (sort and search)
Robust programs
Computational logic

Unit 2 & python recap:
Translators and IDE's
Data representation
Programming recap and advanced python

Unit 1-3
Programming recap and advanced python continued.
Unit 1 and 2 refresh
NEA Prep

11

Non-examined assessment
During the NEA, pupils will also have 1 lesson each fortnight on examination prep (Unit 1 and 2)

Examination prep for Unit 1 and Unit 2
Homework will be issued each week – please see SMH

Examination prep for Unit 1 and Unit 2
Homework will be issued each week – please see SMH
Exam board and qualification obtained
OCR GCSE Computer Science
Useful Link: http://www.ocr.org.uk/qualifications/gcse-computer-science-j276-from-2016/
Other information
Code Club - During Eggar's Experience club nights. Programming fun for everyone!
NEW to 2018 Lego Mindstorms – Thanks to the generosity of the PTA and other kind donations, the Eggar's Computing department will be running a robotics club in 2018 during Eggar's Experience.
Digital Leaders – A student led group which aims to develop the use of technology across the school. Students must apply, interview and be selected to join this group. Members of the digital leaders are highly regarded across the school; tasked with supporting and leading digital innovation in a variety of ways.