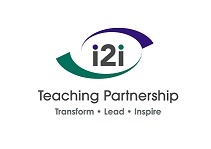 Transform, Lead, Inspire - Teach
Would you like to train as a teacher?
Eggar's School is a member of the i2i Teaching Partnership SCITT, which includes schools across Surrey, Hampshire, Berkshire and Middlesex, with Oftsed outstanding Weydon School in Farnham at the hub.
If you are interested in joining the teaching profession and have the passion and drive to become an outstanding teacher within this partnership, i2i would like to hear from you. The i2i school-centred teacher training programme goes the extra mile in delivering a first class school-based Initial Teacher Training programme (11-16) leading to both QTS and PGCE, which aims to equip you with the skills, knowledge and resilience needed to become the best teacher you can possibly be.
For more information on the i2i teaching programme please click on the following link:
https://www.i2ipartnership.co.uk
@eggars

You can raise free donations for Eggar's School, Holybourne every time you shop online. Just sign up to support them on @easyuk and 4,100 shops and sites will donate when you shop. Visit: https://t.co/S7ElmSo0hu 9:44 AM - 29 May 2020

@eggars

@eggars Submit a question to the live(ish) Q&A by 12noon tomorrow (Tuesday 19th) https://t.co/zTmmig1IOI 11:45 AM - 20 May 2020
Follow Us