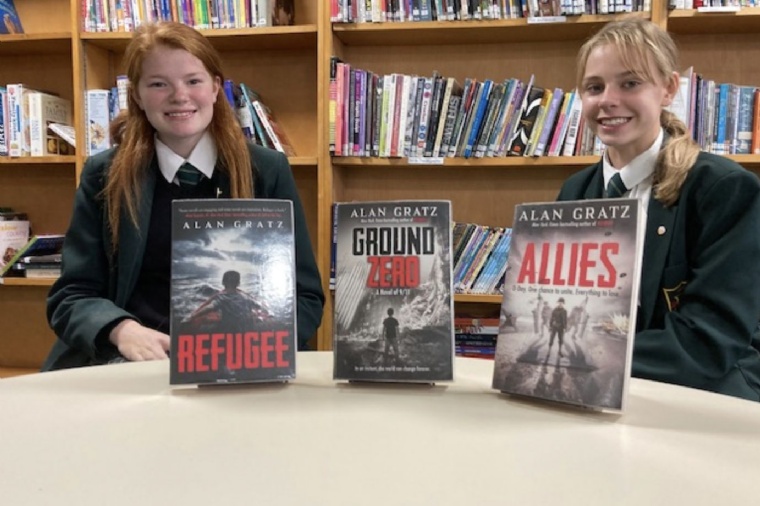 Year 8 students filmed interviewing award-winning author...
The Hampshire Book Awards are an annual series of literary awards given to works of children's literature. The awards are run by Hampshire County Council's School Library Service. Eggar's Year 8 students were delighted to have been chosen to be filmed asking questions of the winning author, Alan Gratz.
Students read six books each and in the summer term, schools across Hampshire voted for their favourite. Despite being shortlisted many times, Alan Gratz finally won this year for his book 'Ground Zero'. It follows the lives of two children; one in the Twin Towers, New York on 9/11, and the other, a young girl in Afghanistan. Many of the students loved the book so much, they went on to read all of his novels which are set during key historical events.
On 29 September, Hampshire Library Services came into the school to film our students posing questions to the author. Although there was no live link-up, our group was very nervous at the start. However after a few practice runs, they became dab hands at being filmed and loved the experience!
We are looking forward to seeing the finished video after half-term, when we'll see how Mr Gratz answered their questions!