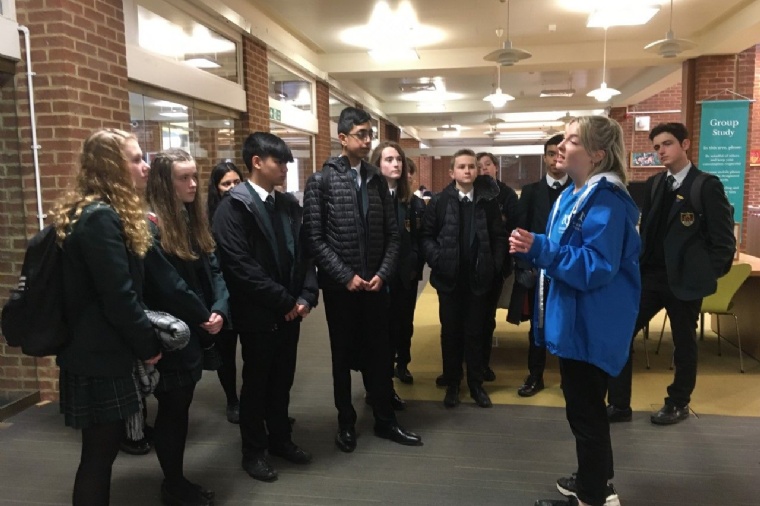 Year 9s start their Scholars Programme
The Scholar's Programme gives students from across the UK the opportunity to work with a PhD tutor to experience university style learning. It helps students develop the skills, knowledge and confidence to secure a place at a highly selective university. Eggar's is one of 800 schools which offers this opportunity.
It was the start of the Scholars Programme for 12 of our Year 9 students who went to Sussex University yesterday with Mrs Lynch. They met with their PhD tutor, experienced their first tutorial and were given a really interesting tour around campus, exploring places like the library where they couldn't believe how many books there were!
They did the school proud with impeccable behaviour throughout.
Its a really exciting Programme and we look forward to hearing about the next stage.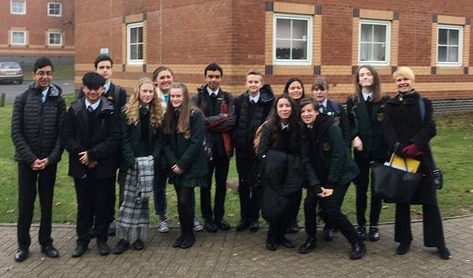 @eggars

Don't forget for Years 7, 8 and 9 (only), it's NON-UNIFORM DAY this Friday 27 May. Only £1.00 to take part via your SCOPAY account or cash on the day. All in aid of the brilliant TEABAG! #WeAreEggars https://t.co/Ye4N4smOV1 5:41 PM - 24 May 2022

@eggars

Come and see us! Take a Guided Tour around our amazing school and see what we mean when we say #WeAreEggars. We still have some spaces for the Tours in June. Book today: https://t.co/eSIlOtZxl2 6:54 PM - 23 May 2022

@eggars

Leadership. Teamwork. Fun! Last Friday Lt Commander Russ Haines from the Royal Navy led a fabulous training day for our student leadership team. Their mobile training apparatus was very similar to a large scale Meccano set! #WeAreEggars https://t.co/9so2z6EtpV https://t.co/IIcLQgmcpn 4:15 PM - 22 May 2022
Follow Us