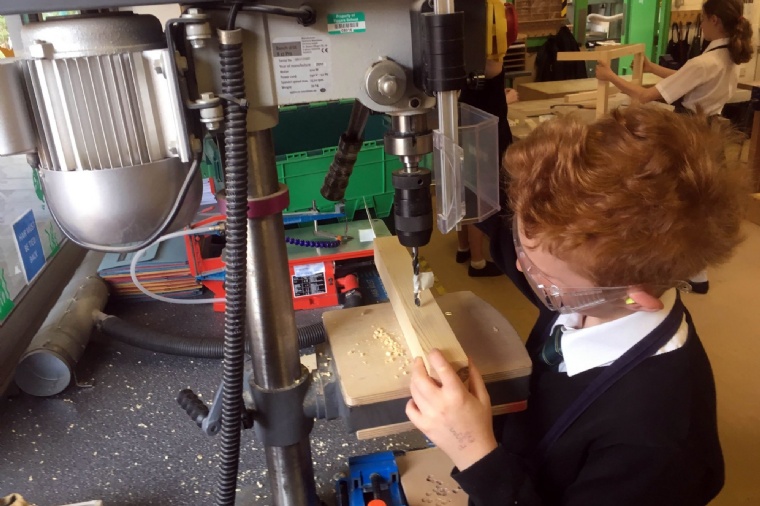 Creative and popular Eggar's Experience Club
Mr Waite's furniture making club has become a really popular extra-curricular activity and is particularly well attended by our Year 7s and 8s. They have learned how to make 'frames' using dowel joints and now that that skill has been perfected they are able to create many different pieces of furniture.
A stylish 'Rennie Mackintosh' chair was the first project they completed and now they are making tables in smaller groups.
Mr Waite is delighted with the way the students have developed.
"They are now so good they turn up, get everything out and work independently which is brilliant to see!"