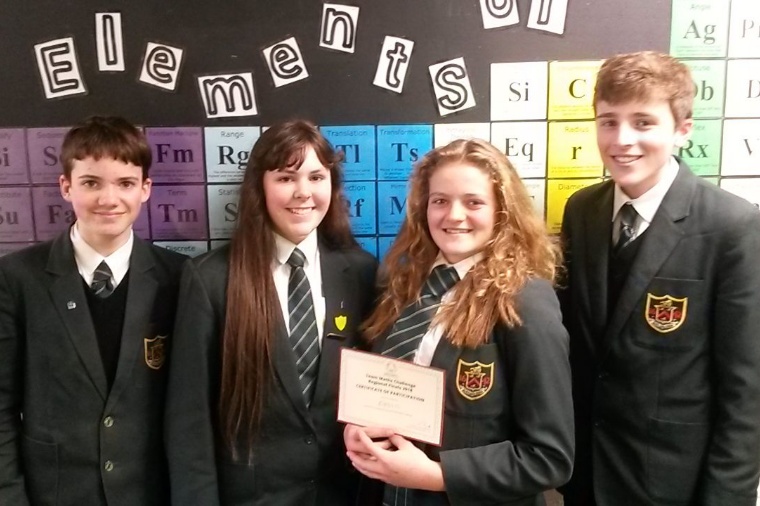 Team success for Eggar's mathematicians
The UK Mathematics Trust (UKMT) Team Challenges promote mathematical dexterity, teamwork and communication skills. On March 26, four of our top maths students from Years 8 and 9 went to St Swithun's School in Winchester to compete in the Regional UK Team Maths Challenge competition. They were up against 30 other schools and had to solve an array of problem solving tasks throughout the day.
In the end they finished 10th - our best result for a number of years.
Congratulations Ross Watts, Hope Pattenden, Ellie Roberts and James Beeston.
@eggars

Problem of the week! Please do not comment with the solution so other people can work it out too. Instead, like this post if you think you have the correct answer. The solution will be posted in the comments on Thursday at 4pm! Best of luck #UKMT #Problem #Maths https://t.co/p7WvGqGFuc 2:30 PM - 07 Feb 2023

@eggars

No one should have to face mental health problems on their own. @Place2Be are proud to partner with @GiveUsAShout to provide 24/7 support in the UK. If you're struggling, text CONNECT to 85258. Anytime, anywhere. #ChildrensMentalHealthWeek https://t.co/vuxqG2QDak 11:16 AM - 07 Feb 2023

@eggars

https://t.co/rrqJ2Hpi0e https://t.co/pFkiOYiIrK 11:14 AM - 07 Feb 2023
Follow Us