The Library at Eggar's is at the heart of the school. It is an excellent facility offering a variety of resources to support and extend students' studies. As well as providing a suitable environment for research, or to quietly read and enjoy the resources on offer, there are 22 computers for use during morning break and lunchtime.
The Library Online Catalogue
Eclipse is the library interactive catalogue that students can use to search for books and other resources. They can write reviews about their favourite books and authors, read the latest news in the Library newspaper, catch up on the new arrivals and the top ten books or listen to authors talking about their books in Author's corner.
Homework Club:
Homework Club is available to all students every day after school and is run in the ICT Centre. The facilities and resources are here to help them with their studies.
For more information contact the Library Manager:
Mrs Caroline Street at enquiries@eggars.hants.sch.uk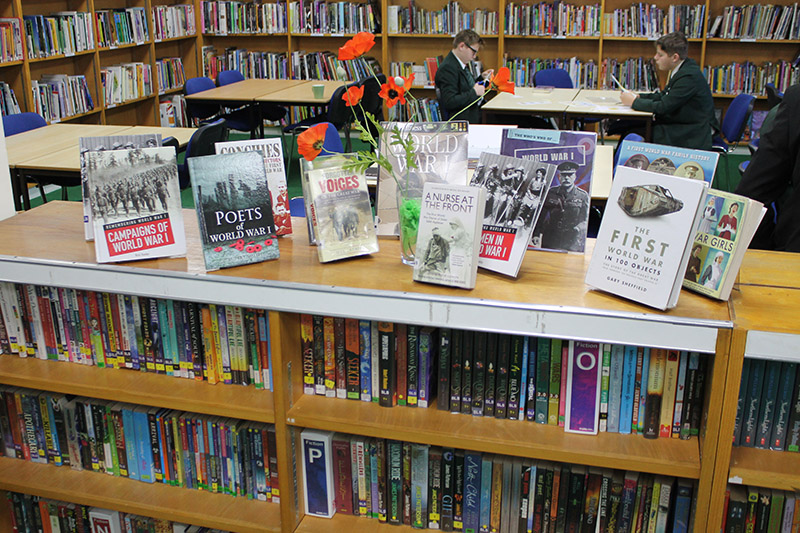 @eggars

#MondayMotivation. Mrs Uffindell is running the Royal Parks Half Marathon on October 10 for #TeamStroke. It would be great if you could support her and the Stroke Association: Rebuilding lives after stroke. https://t.co/X0y4YT4B9l https://t.co/nRoP2OfwWa 6:42 PM - 20 Sep 2021

@eggars

It's FriYAY! Many congratulations to Jude who has won the Southdowns National Park Story Competition. Listen to Downton Abbey star, Hugh Bonneville read Jude's amazing writing! https://t.co/YRnOTxiHsR #WeAreEggars https://t.co/UyduLKLvlw 6:27 PM - 17 Sep 2021

@eggars

Eggar's Experience Monthly IS BACK! Starts Monday 20 September. Over 50 Clubs. https://t.co/Y25rLnzrDm Try something new! From Cooking Club to Dodge Ball; from Minecraft to Harry Potter Colouring! #WeAreEggars https://t.co/kZs4VfOrtl 3:45 PM - 17 Sep 2021
Follow Us