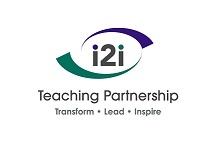 Transform, Lead, Inspire - Teach
Would you like to train as a teacher?
Eggar's School is a member of the i2i Teaching Partnership SCITT, which includes schools across Surrey, Hampshire, Berkshire and Middlesex, with Oftsed outstanding Weydon School in Farnham at the hub.
If you are interested in joining the teaching profession and have the passion and drive to become an outstanding teacher within this partnership, i2i would like to hear from you. The i2i school-centred teacher training programme goes the extra mile in delivering a first class school-based Initial Teacher Training programme (11-16) leading to both QTS and PGCE, which aims to equip you with the skills, knowledge and resilience needed to become the best teacher you can possibly be.
For more information on the i2i teaching programme please click on the following link:
https://www.i2ipartnership.co.uk
Get into Teaching Events 2019 - 2020
"A teacher affects eternity; he can never tell where his influence stops"
Henry Adams
There has never been a better time to become a teacher. Your classroom is where it all happens – excitement, discovery, awe and wonder. You'll need to be ready for a challenge, be capable of contributing to a team of committed professionals and want to make the most from a career that grows and develops with you.
If you are considering a career in teaching and would like to find out more about this amazing career then please come along to one of our events where you will be able to
Receive one-to-one advice on your training options and find out about teaching as a career.
Find out more about routes into teaching, gaining school experience, the application process and the funding available.
Meet teachers, current trainees and local providers of teacher training.
Saturday November 16th 9.30am to 12.00 noon at Weydon School, Farnham
Thursday December 5th 9.00am to 11.00am at Weydon School, Farnham
Find out more and book your place via our website: https://www.i2ipartnership.co.uk/443/upcoming-events
or text 'Teach' to 80011